posted 09-29-07 03:54 PM EDT (US)
---
Friday the 29th of September, 2007, at 2:45 EDT, the forum known as "The Saloon" came to a cataclysmic end. Moderators launched nuclear missiles at the forum, and completely destroyed the forum.
In the days before the nuclear attack, many forummers were jesting at the possibility of a nuclear attack. The cry heard throughout the forum was "
OH NO, TEH SALOON!", some survivors said. The reason, speculated by most forummers, is that The Saloon needed some serious reform. The forum was going downhill, and the moderators took this chance, to attack it, when it was weak.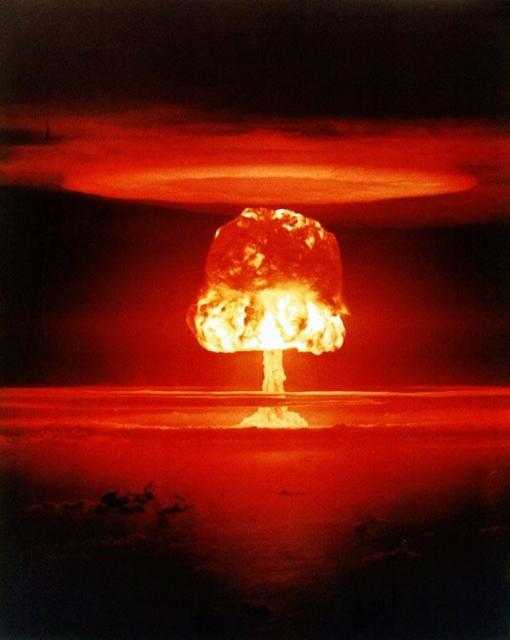 This image was taken by FilmDirector2, who was a safe enough distance to survive the terrible nuclear holocaust.



After the missile hit its intended target, the mushroom cloud could be seen for miles. Survivors were burned, deformed, obviously affected by the harmful radiation. Many forummers survived the explosion, but none of the buildings and posts survived. The Saloon was wiped off the face of the internet.

Feel free to add on folks!
---
Lolocausts are fun.